PROJECT DURATION
Bespoke Temporary Structures
Type of management
Complex Logistics
Execution delivery
Live Workshops
DEFINED IMPACT
Bespoke Wellness Program
Audience profile
International Celebrity Participant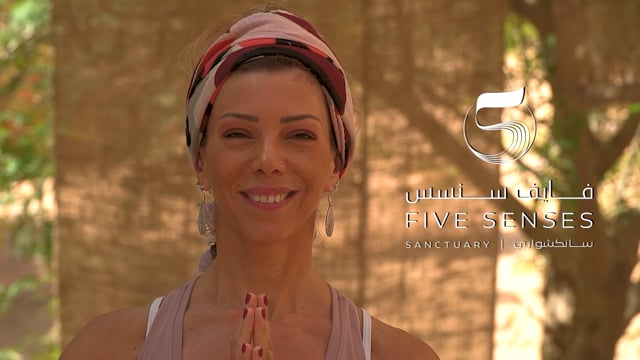 Insights
Exploring An Oasis
Requested by the Royal Commission for AlUla and conceptualized by HQWS, Five Senses Sanctuary (S5) was a high-end wellness experience that lasted 10 days situated in the AlUla Oasis. The experience offered workshops, classes, talks, retail and more all guided by international and local professional talent.
What did we do?
As the Executive Producers, HQWS took on multiple facets of this remarkable event, responsible for the concept, the overarching design and planning, programming, retail curation and the F&B experience. The result being a project that HQWS are truly proud and honoured to call a part of our portfolio.
What was curated?
Built under the majestic canopies of a palm reserve and centred around a camp and tranquillity garden, pavilions hosted curated sessions guided by expert practitioners in group masterclasses. S5 was a place to explore and learn about the benefits of mindfulness, meditation and yoga while connecting your mind, body and heart to the essence of ancient AlUla.
What was the experience?
Reflecting On The Journey
At S5, patrons engaged the 5 senses to see, touch, taste, hear and smell the essence of AlUla through a repertoire of engaging experiences. Programming included guided yoga & meditation sessions, workshops, talks and mindfulness activities that connected the senses to the spirit of this rich ancient land, while waking up the inner workings of mental, emotional, and physical processes.