PROJECT DURATION
Creative strategy and integrated design solutions
Type of management
Turnkey solutions
Execution delivery
Mega event production
DEFINED IMPACT
56 hectares of Fan Zones, across 4 locations
Audience profile
Mass multi-stakeholder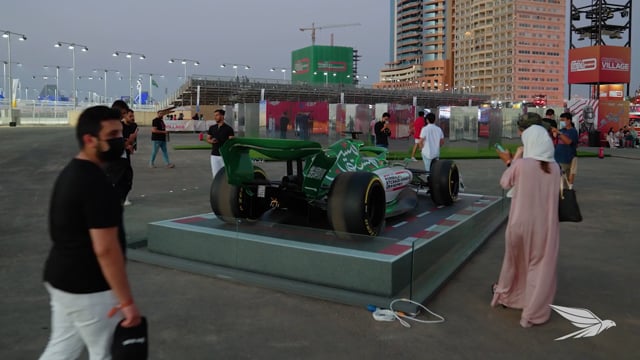 Insights
Leading The Way
The Saudi Automobile & Motorcycle Federation has been given the task by the Ministry of Sports to organise the first Formula One Saudi Arabian Grand Prix in Jeddah. Formula One is the highest class of single seater auto racing and it has been one of the premier forms of racing around the world. Saudi Arabia is organising it for the first time on its home soil, as part of their expansion to broadening the calibre of sporting events and entertainment in the country, under the Vision 2030 umbrella.
What did we do?
HQ Worldwide Shows have been asked to design, deliver and operate 56 hectares of fan zones over 4 distinct locations on the circuit periphery. Working closely with sponsors, vendors and other stakeholders, we have developed a high octane series of activities across 5 event categories: an Adrenaline Park, An Ultimate Immersive Experience, Programming, Retail / Food and Beverages and a Sponsor Village.
What was the outcome?
Celebrating The Wins
It resulted in a 4-day celebratory sporting event packed with excitement and enjoyment for a crowd of all ages, capitalising on the ultimate objective of bringing F1 to a much wider audience.