Execution delivery
Design & Build, Show Production, Guest Journey, Operational Master-planner
Audience profile
General Public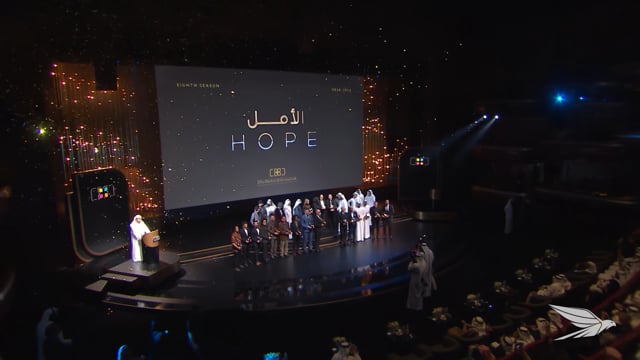 Insights
Capturing The Magic of Moments
The Hamdan International Photography Award Ceremony stands as a pinnacle achievement in the realm of photography. Known for its remarkable prize fund and commitment to education, workshops and humanitarian initiatives, HIPA's reputation is unparalleled. HQWS has taken the stage to produce three editions, honoring the world's finest photographers in a glamorous atmosphere.
What did we do?
HQWS took on the responsibility of every facet, from intricate invitations to peripheral pre-function spaces and photographic galleries. Designing and delivering the main stage and content creation, HQWS's involvement was comprehensive. The theme "Hope" was translated into a compelling visual narrative that elevated the show's impact and left a mark on photography enthusiasts worldwide.
What were the main objectives?
What were the main objectives?
HQWS consistently aimed to create an extraordinary atmosphere that befits the stature of HIPA's ceremony. Beyond recognizing exceptional photographers, the event had to embody the essence of artistic expression. HQWS crafted a harmonious blend of technology, design, and performance to amplify each edition's brilliance, bringing stills to life through animated effects, epic soundtracks, and captivating lighting.
What was the experience?
From Lens to Limelight
HQWS's journey with HIPA encapsulates excellence in event production. From the inception of the event, attendees were immersed in an environment where photography transcended its conventional boundaries. The amalgamation of breathtaking visuals, meticulously orchestrated soundscapes, and choreographed performances transformed each edition into an unforgettable experience. The incorporation of exclusive choreography and creative performances like Cirque du Soleil, elevated the show's impact, leaving an indelible mark on HIPA's annual pinnacle event.