PROJECT DURATION
40 Minutes
Type of management
Operations, Logistics & Guests Management, Aerial Multi-Media Production
Execution delivery
A 1500+ drone swarm performance synced with a live orchestra, hologauze screen projections, and powerful lighting effects
DEFINED IMPACT
A multi-sensory aerial spectacular that narrated the rich history and splendor of Khaybar, clinching the 3rd place in the International Drone Show competition's specific category
Audience profile
Visitors and attendees of the Ancient Kingdoms Festival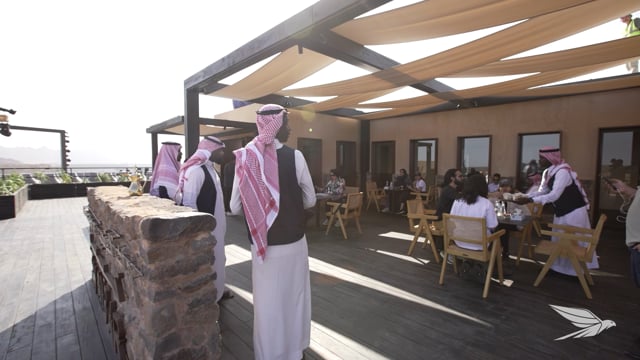 Insights
Weaving History with Modern Technology
HQWS brilliantly combined the tales of Khaybar's geological marvels and rich past with the state-of-the-art drone technology, producing a masterpiece in the skies of the Ancient Kingdom.
What did we do?
Employing over 1500 drones, we crafted an aerial narrative, amplified by a specially composed orchestral soundtrack, hologauze screen projections, and imposing lighting effects. The show utilized the latest in drone tech, with custom software modules tailored specifically for this performance, thus enabling intricate video and animation sequences.
What were the challenges?
What were the challenges?
Fusing the latest drone technology with live orchestral music and hologauze projections to narrate a historically-rich tale in the vast open skies of Khaybar
The Outcome
Storytelling in the Skies
We elevated the art of aerial storytelling by synchronizing advanced drone tech with rich multimedia elements, resulting in a show that resonated with history, geography, and cutting-edge innovation.