PROJECT DURATION
10 days (TBC)
Type of management
Production Management and Project Lead Consultant
Execution delivery
Design & Build, Show Production, Creative Concept, Guest Journey, Operational Master-planner
Audience profile
McLaren drivers and executives, Media, NEOM staff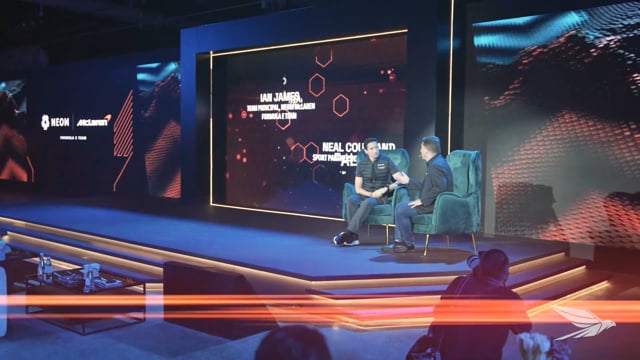 Insights
Accellerating Visions
The launch of the partnership between NEOM and McLaren Electric Racing, held at a venue previously crafted by HQWS, was an invite-only gathering designed to embody the shared values and emphasizing the commitment to technology innovation and forward-thinking: HQWS's expertise in reimagining spaces exemplified the union NEOM/McLaren through masterful planning and execution.
What did we do?
The perfect blend of lighting, decor, layout and audio-visuals to create a carefully crafted harmony. Recognizing the unique venue architecture, a block planning approach was taken to arrange a "wide-angle view" that combined atmosphere and audience perspective, setting the foundation for the focal point of the event: the stage and its contents.
What were the main objectives?
What were the main objectives?
HQWS was assigned to orchestrate the activation of the union and multi-brand logo NEOM-McLaren. The event aimed inwardly to enlighten attendees and outwardly to generate media-rich contents. Beyond the audience, the launch spread a resonant message across the digital landscapes, unveiling the partnership's potential in catalyzing transformative shifts.
What was the experience?
Immersive Bond
The event's stage was defined by immersive LED screens enveloping the entire space, with purposeful technology to amplify the event's impact: the lighting was carefully synchronized with both brands colors to reflect the partnership's visual identity. Two cutting-edge training simulators from Holland were strategically placed for an authentic racing experience.