Type of management
Protocol Management, Multimedia Content Design, Large Scale Production
Execution delivery
Orchestrated a unique pyrotechnic show in harmony with a projection light show for a distinguished audience
DEFINED IMPACT
A memorable inauguration of an iconic UAE landmark, resonating its value and significance with the nation's leadership and people
Audience profile
VVIP audience, including HRH Sheikh Mohamed bin Zayed Al Nahyan and HH Sheikh Mohammed bin Rashid Al Maktoum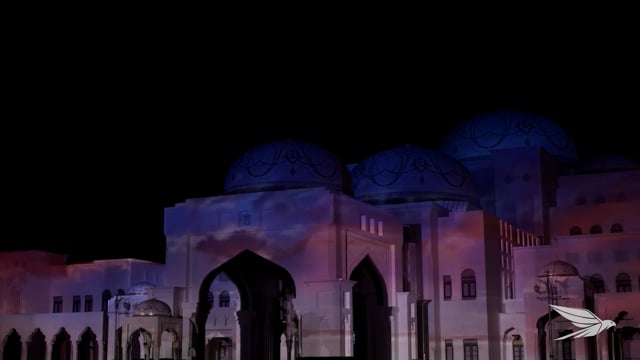 Insights
Crafting Moments of Historical Significance
The opening of Qasr Al Watan wasn't just an event; it was marking a historical moment. HQWS's precision and creativity set the stage for an emblematic launch that underscored the palace's value to the UAE's leadership and its people.
What did we do?
From conceptualization to execution, HQWS ensured the grand opening was nothing short of spectacular. Our team designed and orchestrated a one-of-a-kind pyrotechnic show in tandem with the palace's mapped projection light show. Additionally, our trained hospitality personnel, skilled in protocol management, ensured a dignified and warm welcome for the esteemed guests. The event's legacy was further cemented with a specially curated art installation that graces Qasr Al Watan to this day.
What were the challenges?
What were the challenges?
Organizing a synchronized pyrotechnic and light show for a highly prestigious audience while ensuring perfect protocol adherence throughout the event.
The Outcome
A Harmonious Blend of Tradition and Innovation
By seamlessly merging traditional respect and protocol with cutting-edge multimedia and pyrotechnic innovations, HQWS crafted an event that paid homage to the UAE's past while ushering in its future.