Type of management
Production Management and Project Lead Consultant
Execution delivery
Design & Build, Show Production, Creative Concept, Guest Journey, Artist managment, Operational Master-planner
Audience profile
A List Artist, VVIPS, Celebrities, Industry Executives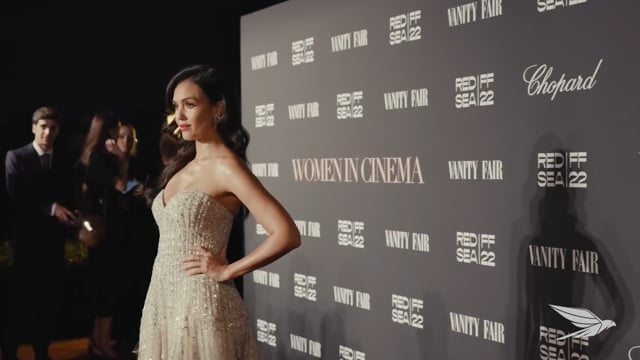 Insights
Elevating Her Frames
A momentous occasion unfolded, a tribute to the extraordinary women both in front of and behind the camera, gathering celebrities and industry professionals from every corner of the globe with the collective purpose of recognizing the female excellence in the cinematic arts.
In collaboration with the iconic Vanity Fair and the prestigious Chopard, the night radiated with an allure of sophistication, and served as platform to emphasize the imperative for enhanced representation within the universe of cinema.
What did we do?
The artfully arranged backlit walls, showcasing a curated collection of Vogue magazine covers through the years, were strategically positioned to captivate guests at various moments throughout the night. This display symbolized the perseverance, talent, and vision of the pioneering women who have shaped cinema into its current form. It also served as a poignant reminder of the progress made in breaking barriers and achieving success.
What were the main objectives?
What were the main objectives?
HQWS was entrusted with a comprehensive array of responsibilities, spanning from planning and execution within a tight timeframe to operations, logistics, protocol, hospitality, show production, and artist management. Our primary objective was to ensure a premium experience for all attendees. Despite facing numerous challenges, the event emerged as a resounding success.
What was the experience?
The Glam Affair
The gala was a once-in-a-lifetime experience, spotlighting standout international performances by Elisa and Carla Bruni. Renowned celebrities, including Sharon Stone, Andy Garcia, Guy Ritchie, Priyanka Chopra, and Jessica Alba, added a layer of excitement for the attendees. Additionally, Chopard models elegantly showcasing their jewelry further elevated the evening's ambiance of grace and sophistication.